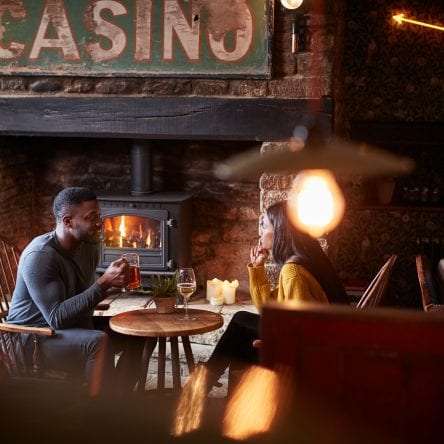 Can first time operators get a pub mortgage?
It can be more of a challenge to secure a pub mortgage if you've never before run a public house, but it is by no means impossible. The key is knowing which lenders are financing the public house sector, and which of those are open to first time operators.
That's exactly what we do at Stewart Hindley. We can help you pull together a pub finance application that shows lenders your potential as a new pub landlord and gives them the confidence to invest in you. This includes how well the pub is currently performing and how you plan to improve on this trade to meet the lender's criteria.
We can guide you through the process of applying for a first time pub mortgage step by step, so that you understand exactly what's involved and how you can create the best possible business case as a new to trade pub operator.
How we help new to trade operators secure a pub mortgage
Although the business model for running a pub is fairly simple, there are particular areas first time pub operators will need to understand, such as licencing and health and safety laws.
Our specialist team can help you get to grips with these elements of pub ownership and more, as well as guiding you through the finance options and pub mortgage application process. A pub management training course can help you gain the knowledge you need quickly, and we can put you in touch with trainers near to you who can help. Participating in this kind of training also makes you a more viable investment prospect to a potential pub mortgage lender.
All in all, we make it our mission to source and arrange the most competitive loan or specialist pub mortgage on your behalf as a first time pub operator. Pub mortgages are subject to market conditions, your own personal and financial circumstances, and the market valuation of the business to be purchased.
Your monthly business mortgage payments to settle interest and capital will be…
00.00
Get in touch
Ready to find out more? If you are a new to trade or first time pub operator in need of finance, please get in touch and find out how we can help you.
01488 684 834
info@stewarthindley.co.uk